Sustainable Thank You Gifts
Say "thank you" in a meaningful way with our sustainable thank you gifts.
Our natural gift sets are thoughtfully crafted to include only the finest sustainably sourced products that are handpicked with care. Each set comes beautifully wrapped and ready to be gifted, complete with a greeting postcard that can be left blank or personally handwritten with your thank you message.
Little ways to say a big Thank you
What can you put in a thank you box?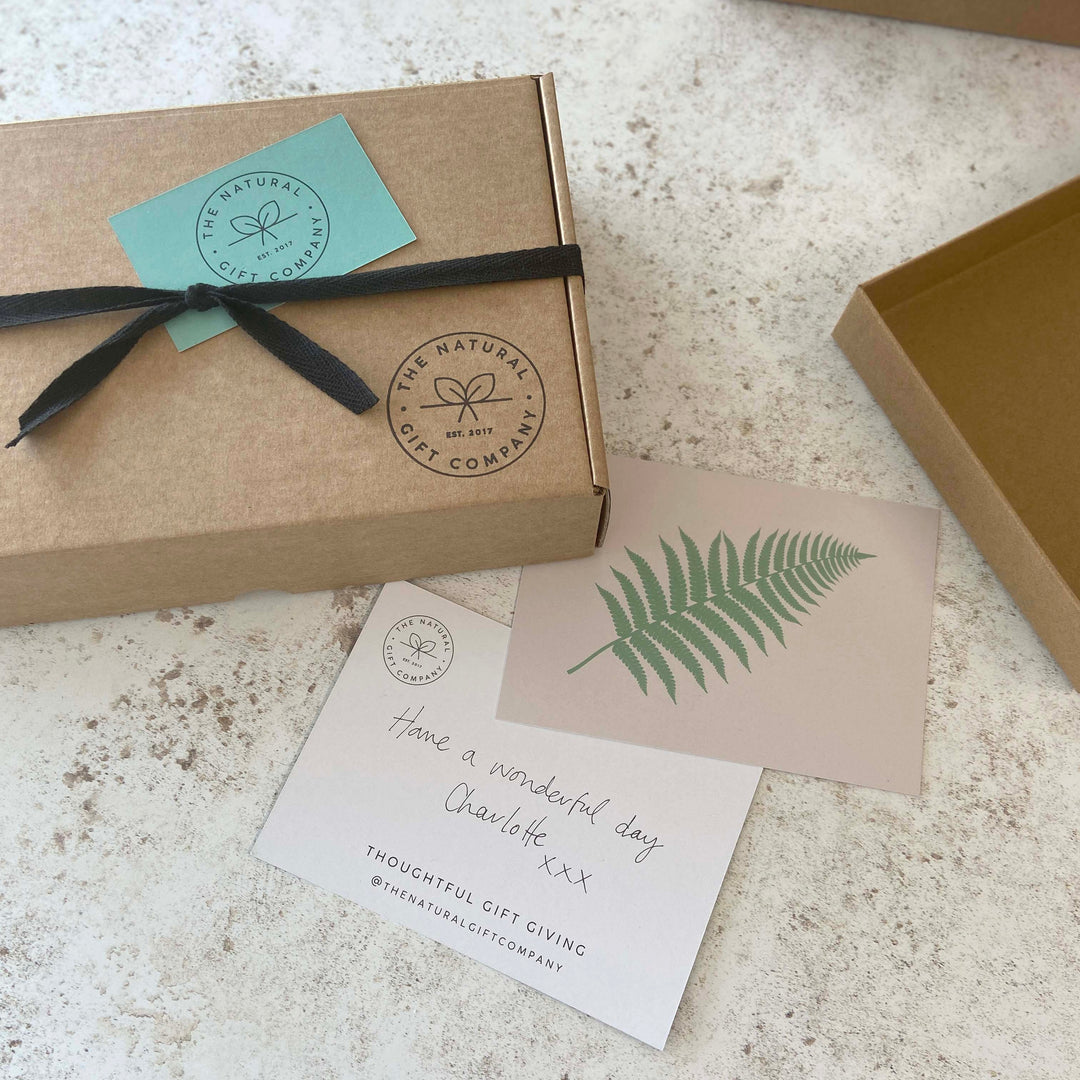 What is a good gift to buy someone to say thank you?
Want an even more personal gift?
If you've found some great ideas from our ready made gift boxes but they're still not quite right for the person you're buying for, our Create Your Own service allows you to hand select a completely bespoke gift box.